Hon. Secretary
Georgia Lappin Lawrence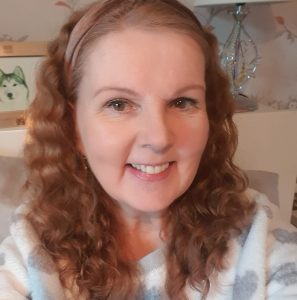 I was one of the founders of the Scottish Siberian Husky Club, and to date have served 14 years in total as Secretary, also initially served as Chairperson.
The club has formed a large part of my life, and has been quite time consuming but enjoyable along the way. The best part has been the forming of lasting friendships and all the fun times with my dogs, at so many diverse events over many years.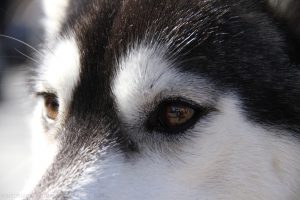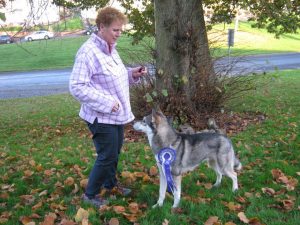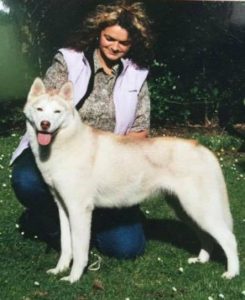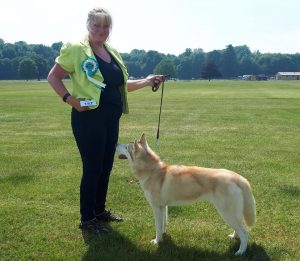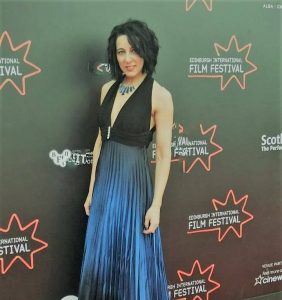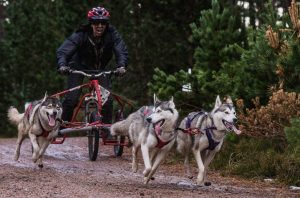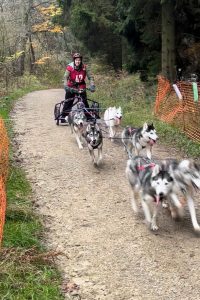 "They're not pets. When you're old enough and ugly enough to look after them yourself, then you can have a husky sled team"
were the infamous words Mr Bryson said to his 4 year old daughter Anne.
Over the last 16 years he has found himself standing in muddy forests handling her race team, making 3am breakfasts while his darling daughter and wife get ready to compete at Crufts, and sharing his bed with a succession of holidaying furry grandchildren while Anne jets off on some exciting expedition to the jungle or artic or deep blue sea.
Anne's huskies are much loved family members, drive hard in harness over sprint and mid distance, and enjoy showing from time to time.
While Anne breeds for lead dog attributes, she has also loved and worked with rescue siberians and still sings their praises as some of the best workers and best friends she has ever met.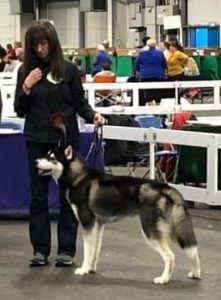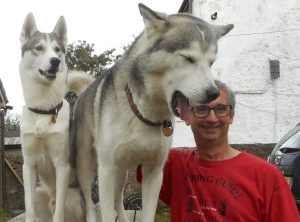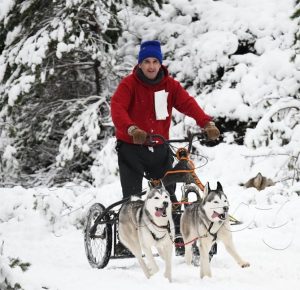 Robert has been a husky owner since 1996.
He's been an active participant in racing and showing, and hopes to get the hang of either of those activities one day…
Robert joined the committee in 2022, and is currently working on updating the clubs website. He hopes to get the hang of this activity one day too…